In terms of IPOs, 2021 marked a watershed moment for India's startup sector. Eleven startups raised about $7.3 billion by going public, with unicorns like Zomato and Nykaa more than doubling their investors' money the day they were listed, offering hope to other Indian creators who had been considering going public but weren't sure if it was the right decision.
Many of them had planned to launch their initial public offerings in the first quarter of the financial year 2023, which corresponds to April to June of the calendar year 2022, but many of these plans were pushed back after Paytm's IPO failed to go as planned and international investors expressed dissatisfaction.
The geopolitical climate has also changed, causing market instability on a global and local level. So many of these firms are simply waiting — they're ready for their IPO, but they also want the general public to be prepared and eager. These are the businesses we'll discuss in this post — Top 10 Upcoming Indian Startup IPOs [2022]
Top 10 Upcoming Indian Startup IPOs [2022]
10. Ixigo
Ixigo is an online travel agency based in Gurugram. ixigo is an AI-based travel software that helps its 255 million users organize, plan, and track trips. It was founded in 2006 by two colleagues, Aloke Bajpai and Rajnish Kumar. The company is now valued at $600 million, with $72 million secured from investors.
The company made 138 crore rupees in revenue in FY21, a 22 percent increase over FY20. The company's recent acquisitions of profitable firms Abhibus and Confirmtkt boosted its profitability to 7.5 crore rupees in FY21. Le Travenues Technology Ltd., ixigo's parent company, has acquired SEBI approval to fund 1600 crore rupees through an initial public offering (IPO) valued at $850 million. The company's total growth will be aided by these 1,600 crore rupees.
9.Navi Technologies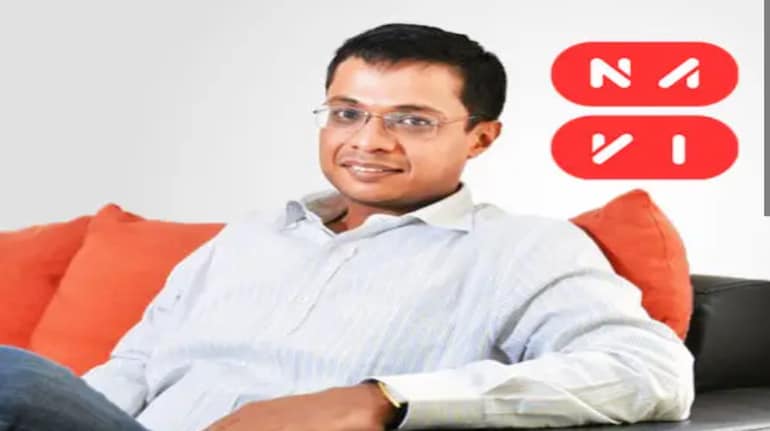 Navi Technologies is a Bengaluru-based fintech startup. Ankit Agarwal and Sachin Bansal founded the company in 2018, which provides personal loans, insurance, lending, and a variety of other BFSI services. They've secured nearly $580 million from a variety of investors, valuing the company at $650 million. Sachin invested 3000 crores of his own money in the firm, which he now controls 97 percent.
Navi turned a profit in FY21, with a net profit of 71 crore rupees and gross revenue of 780 crore rupees. The company has now filed preliminary paperwork with SEBI and plans to raise 3350 crore rupees through an initial public offering. The monies raised will be invested in Navi Finserv and Navi General Insurance, two of the company's subsidiaries.
Recommend For You
8.Ecom Express
Ecom Express is a logistics services firm situated in Gurugram. K. Satyanarayana, Manju Dhawan, the late Sanjeev Saxena, and T.A. Krishnan, all former Blue Dart workers, founded the company in 2012. Before starting Ecom express, each of these four founders had more than 25 years of experience in the logistics field, providing end-to-end logistics solutions to both small and large e-commerce businesses.
The firm has received approximately $485 million from a number of VCs and produced revenue of 1254 crore rupees in the financial year 2020, with a net loss of 313 crore rupees. With an IPO, the company hopes to collect 4860 crore rupees at a valuation of $1.5 to 1.8 billion dollars.
7.Mobikwik
Mobikwik is a payment gateway and digital wallet company situated in Gurugram. Bipin Preet Singh and Upasana Taku founded the company in 2009 as a payments platform, but it has now evolved into a full-fledged fintech startup that provides a variety of financial services. They're currently valued at $1 billion and have raised $165 million from a number of well-known venture capital firms.
They plan to go public in order to generate an additional 1900 crore rupees, which they will use for both organic and inorganic expansion. Their IPO was originally scheduled for 2021, but after Paytm's success, they decided to postpone it until 2022.
6.Droom
Droom is an online marketplace for automobiles situated in Gurugram. Droom, which was founded by Sandeep Aggarwal in 2014 and has a listed inventory of over $14 billion, is India's largest e-commerce site for trading secondhand automobiles.
The company raised $333 million from investors in FY21, and revenue was 136 crore rupees, down from 181 crore rupees in FY2020, but they're also cutting their losses, from 90 crore rupees in FY2020 to 69 crore rupees in FY21. According to Droom's DRHP, the IPO is expected to raise 3000 crore rupees, which would be used for both organic and inorganic expansion.
5.Delhivery
Delhivery is a Gurugram-based logistics unicorn. Delhivery is a transportation, warehouse, freight, and order fulfillment company founded in 2011 by Bhavesh Manglani, Kapil Bharati, Mohit Tandon, Sahil Barua, and Suraj Saharan. If you ordered something from Flipkart, Snapdeal, or Paytm Mall, chances are it was delivered by Delhivery.
The company made revenue of 4644 crore rupees in FY2021, a 28 percent increase over the previous year's financial results. This rise was offset by a net loss of 595 crore rupees. Delhivery has received $1.4 billion from investors thus far, and by going public, the company hopes to raise a billion dollars at a valuation of $5 billion. They'll use some of the money to pay off 415 crore rupees in debt.
4.FirstCry
FirstCry is a Pune-based omnichannel baby e-commerce firm. FirstCry, founded by Amitava Saha and Supam Maheshwari in 2010, offers a large selection of baby supplies and toys, with over 90,000 items in stock. In addition to its online presence, FirstCry operates 350 storefronts in 125 locations.
Their investors put $740 million into the company, valuing it at $3 billion, and the startup made a profit of 216 crore rupees in FY21, compared to a loss of 190 crore rupees the previous year. Although FirstCry had not yet filed their DRHP at the time of filming, they are anticipated to raise $700 million from this IPO, valued at $6 billion.
3.Pharmeasy
Pharmeasy is a Mumbai-based health-tech unicorn. The company was founded by two friends, Dharmil Sheth and Dhaval Shah, in Mumbai with the intention of creating an all-in-one healthcare platform. Pharmeasy's investors have so far invested $1.6 billion in the company, and with that money, the company has been able to acquire three key acquisitions: Aknamed, Thyrocare Technologies, and Medlife. The startup's revenue climbed by 220 percent in the fiscal year 2021, rising from 737.4 crore rupees in the fiscal year 2020 to 2360 crore rupees in the fiscal year 2021.
However, their losses increased by 91 percent within the same time period, from 335.2 crore rupees to 641 crore rupees. They're worth $5.4 billion right now, and their IPO is estimated to be worth between $7 and $8 billion. They want to raise 6250 crore rupees, with 1929 crore rupees going toward debt repayment, 1259 crore rupees going toward organic development, and 1500 crore rupees going toward inorganic growth, such as acquisitions.
2.OYO
OYO is a Gurugram-based hospitality company. OYO, founded in 2012 by Ritesh Agarwal and later Manish Sinha, is a platform that allows users to conveniently search and book accommodations such as hotels and residences. The way it works is that OYO partners with hotel owners, branding their properties with the unique red logo and adding them to the OYO platform.
As a result, hotel partners receive more traffic, and OYO takes a percentage of the sales that they bring to the hotel. Of course, since the epidemic arrived in 2020, things haven't been easy for OYO, and the firm has been losing a lot of money.
However, while their losses have decreased from 326 crore rupees in the financial year 2020 to 241 crore rupees in the financial year 2021, their revenues have decreased from 13400 crore rupees to barely 4150 crore rupees in the same time period.
Of course, the $3 billion raised from investors at their current $9 billion value has allowed them to weather the pandemic storm, which is why they believe 2022 is a good year to go public. They'll raise 8430 crore rupees at a $12 billion value, with 29 percent of the proceeds going toward paying off their 2441 crore rupee debt.
1.BYJU'S
BYJU'S is the world's largest edtech startup. Byju Raveendran and Divya Gokulnath founded BYJU'S in Bengaluru in 2011, and it now serves over 150 million students worldwide with online and offline courses and test preparation.
The decacorn's current market capitalization is expected to be over $22 billion, with investors having put in nearly $7 billion so far. BYJU'S has been developing inorganically recently, acquiring a slew of smaller companies both within and outside of India, the largest of which was Aakash Educational Services for $1 billion.
Byju's had revenue of 2434 crore rupees in FY20, up 81 percent from FY19, and while they haven't filed for their IPO yet, and we don't even know how much they'll be raising, they'll most likely be seeking a valuation of between $40 and 45 billion, and their IPO will most likely take place in the second quarter of the financial year 2023.
Conclusion
Okay, that is our list of the Top 10 Indian startups planning to go public in 2022. I hope you enjoyed our article, and I'm keen to know which of these startups has piqued your interest. Which of these initial public offerings do you want to receive an allocation in? Let me know what you think in the comments section below.
If you like our given information then share this post with your friends and family.